Otaku Issues #151

When you read manga so much that when you pick up a left to right book you think "Wtf? Why is this book so weird?!"
Today was a pretty day. So beautiful and calm. People going about their day on the quiet street. And then, BAM! It started raining. Luckily it was just a small drizzle, because we got lost in Roppongi (六本木, literally "six trees") trying to find a manga museum. But let me just back up a bit.
By this time, I had been with my host family for about three to four days, and in that time, they found out how much I loved to write and draw. They also found out how much I loved manga and that I wanted to be a graphic novelist. Then, out of the blue, my host mom and host sister asked if I wanted to go to a Manga, Anime, and Games museum. (Here is an overview of what that is.) Heck yeah! But it turns out, they didn't really like anime or manga. In fact, a lot of people in Japan don't know a lot of manga or anime, which is pretty surprising considering Japan is the origin for said things. They really only know the famous anime like Bleach (ブリーチ), Fairy Tail (フェアリーテイル), or Ouran High School Host Club (Japanese: 桜蘭高校ホスト部, Hepburn: Ōran Kōkō Hosuto Kurabu). And yet again, anime and manga are EVERYWHERE!
But before we even left, Reiko-san desperately wanted me to dress casually, but at the same time, she wanted me to dress to impress. After the museum, I would be meeting my teachers for the first time. She asked me if I had any nice shirts, so I showed her my pink blouse. "No No. That's too pink!" she told me. I told her that was the only formal think I had. So, she gave me Yuchi's aunt's small white t-shirt that, if I even raised my elbow, would shoot up passed my belly button. Then, she gave me a tan dress coat with sleeves that barely even touched my wrists. That threw me in a huge fit because, one, she told me to dress casual, and two, she was making me go out in tight clothes that didn't fit. So, after giving her a silent treatment, my specialty, she finally asked me to show her my closet, and I did. Luckily, she found something that was worth wearing: my blue striped sweater. All satisfied, we finally left.
In order to get to Roppongi, where the museum was, Reiko-san, Yuchi, and I had to take two trains. It was very quiet. But what do you expect when everyone has earbuds in and their noses glued to their phones? During the ride, I noticed a ton of ads with manga, models, and celebrities everywhere. Plus, there was a monitor above the doors of the train that indicated where the train was and the stations to come. I thought that was pretty useful because it was in English and Japanese.
Finally off the train, we did a lot of walking as we headed for the museum, and we got lost. And it started to rain. But no worries. After wondering around in circles, stopping in the middle of the narrow street to GPS our route, being honked at by passing cars, and being redirected several times, we finally found our way to the museum. After wringing out our umbrellas, we had to lock them up. Yes, we had to lock up our umbrellas in a room that was strictly for umbrellas.
Posing With Yuchi at the Entrance to the Museum
It was such a blast going to the Manga, Anime, and Game museum. Though things were in Japanese, I was able to see original storyboards, manga drafts, and character designs from my favorite anime and manga. Plus, it gave me a little taste for what I want to do in the future. I so desperately wish I could have taken pictures, but it was not allowed. And of course, there were security guards on nearly every corner of there, so sneaking photos was out of the question. I should get myself a pair of glasses with a hidden camera in it.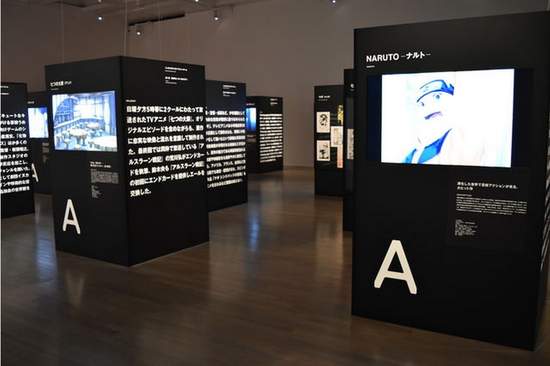 At one point in the museum, I heard the frozen song "let it go" playing in Japanese. I shook my head. It even followed me to japan. Turns out, Japanese are obsessed with "Frozen" or any Disney characters for that matter. (There is even a Tokyo Disney Land!) Another funny thing I saw was a person trying the virtual gam by using Oculus googles. There was a screen above the person wearing the googles so passerbyers could see what the wearer was seeing. A lady nearly fell out of her chair trying to look around her virtual room, so a security guard came over and told her to take the goggles off.
Finally, the trip came to an end, and it was time to go. As a souvenir, I bought a sketchbook for myself and my own drawings.
With half of the day over, our next stop was to my host school: Toyo Eiwa Jogakuin (私立東洋英和女学院中学部). There, I would have my school introduction. Yuchi told me not to be nervous, and I told her I wasn't. Why would I be? "I don't know," she responded. Then again, that morning was already filled with anxiousness, at least for those two.
When we arrived to the school, we were met by one of the older the Japanese AFS staff from my mini Tokyo orientation. And inside the building, I was greeted by two English teachers – Mrs. Kusunoki from Florida and Mrs. Boxall from England. They were both wearing bandanas and had shirts that were rugged for cleaning. Which made sense since they were cleaning the school. (So much for wearing casual formal attire.) It was then that the two led all three of us into a meeting room. There, yet another English teacher named Nakada(-sensei, "teacher"), who was actually Japanese, introduced herself. In this meeting, the teachers basically gave me a welcome, introducing me to the rules, explaining my classes, going over the day's schedule, talking about clubs and so on. The AFS staff also asked me to do Japanese History. And by asking, I mean telling me to.
They also graced me with a warning, telling me that there were two types of students: very, very, very, very, very, very shy students and the very, very, very, very, very, very boisterous students who will touch me and scream in my face. At the same time, she told me that students leave all of the time to study abroad. About 20 out of 200 students study abroad. School alone has over 1,200 girls, and that's with only three grade levels. Hearing that makes me feel bad for my school; students need to take more adventures. Also, they told me not to worry because there were a lot of girls in my class who also knew English. Great, I thought to myself.
Then, it was time to try on the uniform, which was utterly dreadful. First of all, I am not into wearing anything that goes over my belly button (let alone wearing skirts), but that is exactly what my uniform skirt did. (And it was really bad because I still had my clothes on under the uniform, so it was really hot). Then, it was hard to put on the shirt because of my "large" chest, and I could barely put my elbow or shoulder through the shirt because the shirt didn't open all the way. But finally, the torture was over. And the uniform somehow fit. And after taking everything off, I had to try on yet another uniform: the winter uniform. (The winter uniform has a much thicker skirt and a long sleeved shirt compared to the summer uniform. Students always change into their winter uniform on the first of October.) And lastly, I had to try on my indoor shoes. Compared to Americans, Japanese feet are so much smaller, so I had to get men sized shoes.
Toyo Eiwa Summer and Winter Uniform
With all of the introductions out of the way, the teachers packed up my uniform and black carrying bag into an even larger bag, gave me my indoor shoes, two bibles and two hymn books (each English and Japanese) then gave me a quick tour of the school. Nakada-sensei showed me where my shoe locker would be and then where my school locker would be. There were a lot of stairs. My homeroom is on the 4th floor.  There are 6 floors in total. And the school has its own little school shop.
Finally, it was time to go. The AFS staff walked with us to the train station. On our way there, I asked Yuchi if we were sisters or friends simply due to the fact that my AFS staff told me to communicate as though we were family instead of acting like I was a guest. Yuchi simply turned to her mother and reiterated my question. They didn't know what to tell me, so they just settled on sisters.
By this point, the family knew that I was a runner as well. So, to close the night, they invited me to go over to Yoshi-san's mother's house down the street to watch the international track, World Cup. It was only then, that I realized that the Yamamoto's did not have a TV in their house, and I had been there for 3-4 days. Yoshi-san's mom was so sweet. She gave me the comfy chair and chose to sit in a little child's chair that squeaked horridly every time she sat in it. The seat wasn't even a foot off the ground! But Yoshi-san's mother wasn't that tall either. Watching the race was so funny too because they were so nervous for the runner 16 year old representing Japan. In the end, the kid got about 6th or 5th – maybe 7th – place, but I thought it was pretty good considering his age.
With the day finally at an end, we went back home, and I went to bed.
(For more pictures, got to my Flickr account)
You're off to great places. Today is your day! Your mountain is waiting, so get on your way!

Dr. Seuss